All roads lead to Rome, as the saying goes. Although the maxim refers to diverging paths leading to an inevitable conclusion, it is also appropriate in a literal sense when it comes to the ultimate travel bucket list. With its glorious architecture, rich culture, fascinating history, mouth-watering cuisine and endless shopping opportunities, Rome offers everything a traveler could need and much, much more. In fact, it is such a popular destination for vacations and city breaks that over 27 million tourists visited the Eternal City in 2017, making it one of the most visited cities in the world.
It almost goes without saying that there is too much to see and do in Rome to fit into a short 48-hour period, but the good news is that it is possible to cover some of the best attractions as well as a few more offbeat sights that you might not have considered. 
Decisions, Decisions
The first step in planning your itinerary is to decide how you would like to spend your time in Rome. Whether you prefer a relaxed holiday strolling around some of the sights or an action-packed weekend filled with as many things as you can possibly cram in, now is a good time to set your expectations for your city break. That will help you break down what is most important to you while you're there. However, you can cover the most important things in three simple steps.
Take a Tour
There is a myriad of tours and excursions available in Rome. Not only is this an excellent way to see some of the best sights in the city, but it can also be quite time efficient, perfect for those short weekends! But instead of joining the crowds and jostling for the best views in the midday heat, the best times to join some of these tours is later in the evening or at sunrise. Head out at 5 a.m. to catch the Trevi Fountain before everyone else wakes up or visit the Sistine Chapel and Vatican Museums with an after-hours tour starting at 7:30 p.m. It might sound like an early wakeup call, but 7.4 million people visited the Colosseum in 2018 alone, so beating the crowds is a definite bonus. Plus, the monuments around the city are stunning when lit up at night, so you'll get to enjoy a whole new side of Rome without having to deal with the bustling crowds.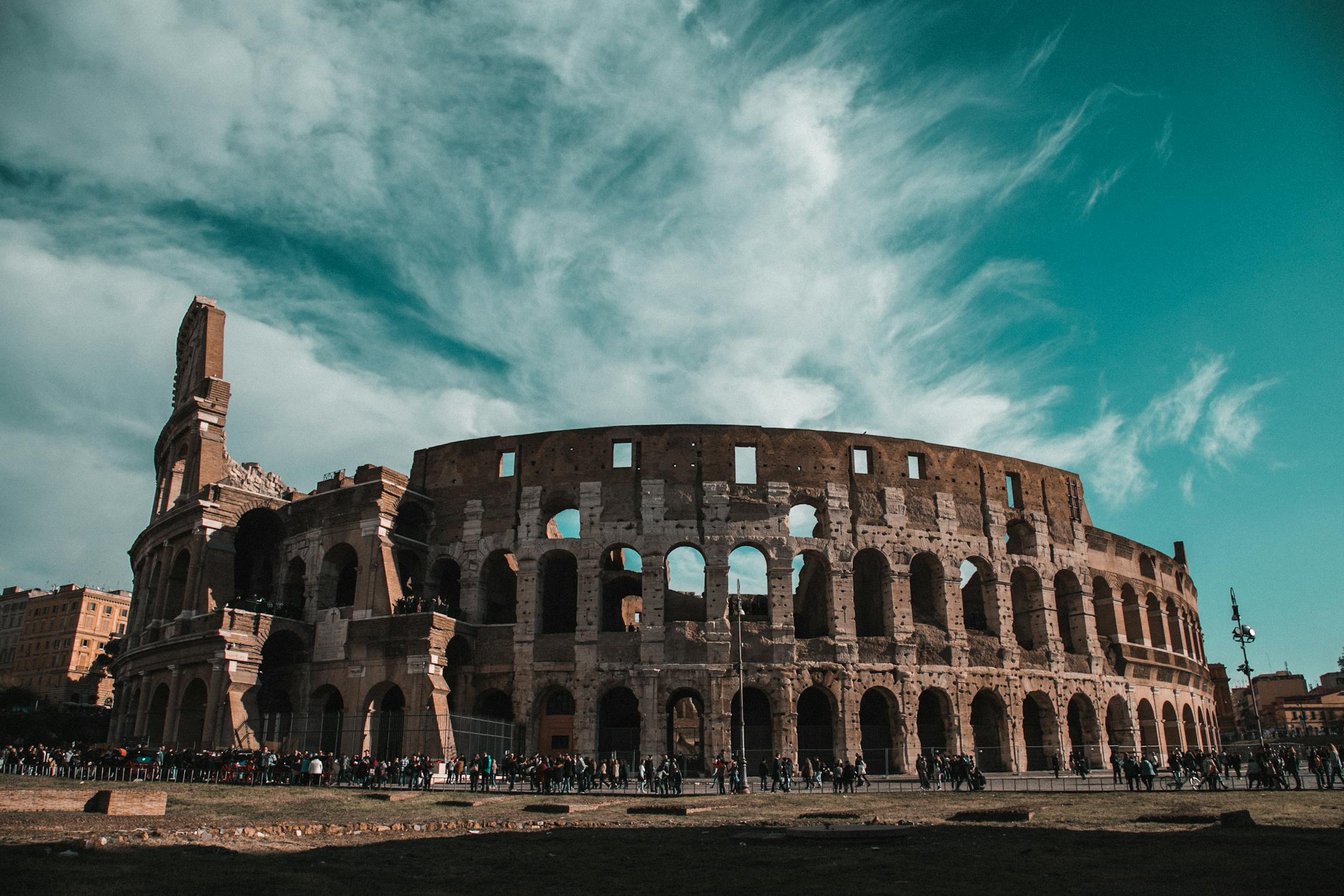 Sample the Cuisine
There are two things you must try when visiting Rome: the pizza and the gelato. Pizzarium is one of the best places to grab beautifully cooked pizza by the slice while the Pizzeria Da Remo serves Rome's signature style of pizza pie, measuring over a foot in diameter. For handcrafted pizza with a difference, check out the ropes of pizza dough at Da Artenio or the five-foot-long pizzas at Antico Forno Roscioli.
After your fill of the best pizza in town, it's time to sample the gelato delights of Roma. The Gelateria dell'Angeletto is the go-to spot for when you want to stroll around the Monti neighborhood with a gelato. Or head to II Gelato di San Crispino, which is famous for combining traditional and innovative recipes to create superb gelato.
When in Rome
There is no better way to make memories than to hit the town and explore the incredible nightlife in this beautiful Italian city. For those who love to dance the night away, there is a wealth of nightclubs to choose from, with everything from techno raves to vaudeville burlesque. La Conventicola Degli Ultramoderni is a captivating space showcasing some of the best burlesque performers in town while the Goa Club is internationally acclaimed for its original vibe and cutting-edge programming.
After a few spins on the dance floor, make your way over to one of the small inner-city casinos like the Bingo Rouge et Noire for a few spins of the roulette wheel. When you're ready to move up in stakes and play while in a glamorous setting, head outside of town to visit the opulent Casino de la Vallée, which has hundreds of tables and slots available.
The nightlife in Rome isn't only about dancing and playing poker, however. It's equally as entertaining to sit on the steps of the Trevi Fountain with a bottle of wine or wander along the Tiber River at nightfall to see the stunning reflections in the water.
While there is plenty to see and do in Rome, the essential ingredients for a 48-hour city break boil down to three things: tours, food and nightlife. If you manage to check these things off your list, you're guaranteed to leave with the best memories and a burning desire to return!