Birra +, Pigneto's first beer shop, has been going strong since it opened in 2009. This trusted fixture in Rome's craft beer scene pours pints and sells bottles from a narrow storefront on the neighborhood's busiest street, Via del Pigneto. The beers on tap, which are written on a wall-mounted chalkboard, rotate regularly, and often feature small production or limited edition brews from the likes of Cantillon, LoverBeer, Mikkeller and more.
Deeper into the shop, bottles from top Old and New World producers are displayed on shelves and in the fridges; they can be purchased to take away or consumed in the shop. Birra + recently started serving whiskey. Look for the list behind the beer taps.
In October 2012, Birra + became twice as nice when a second location opened in Garbatella. The new location is a bit smaller than the first, but equally worthy of a trip outside the city centre. There are no beers on tap (no whiskey either) and there are only a few stools inside, so be prepared to stand if you want to drink in the shop. And expect the same array of quality bottles that will please any beer geek.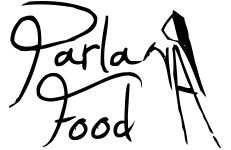 Birra +
Via del Pigneto, 105 (Pigneto) – 06.70613106
Via Alessandra Macinghi Strozzi, 14 (Garbatella)
– 06.5122106