When it comes to clothing, accessories, furniture and religious items, Rome's center remains a cradle of creativity in which artisanal techniques of the past are preserved, living on within the plethora of workshops up and down many of the city's antique streets. We round up our top five.
Craft Matters: your platform for independent artisans across Italy
If you are interested in purchasing some handmade items and want to learn more about the craftsmanship, you may also check our new project "Craft Matters." We created an online retail platform for local artisan entrepreneurs based in Rome to support and expand their business. You may also read our features published there to learn about craftsmanship art and explore the process behind the creation of the featured goods.
www.romeing.it/shop/craft-matters/
---
Calzoleria Petrocchi
Founded by Tito Petrocchi in 1946, the Petrocchi workshop has been producing artisanally made shoes for decades. Artisan Marco Cecchi and his staff use traditional techniques to create shoes with the best European leather. Shoes can either be ordered in standard size or custom-made. The latter begins with a wooden model of the client's foot and paper measurements that are eventually used to cut out the precise amount of leather, which is then hand-sewn to form the outer part of the shoe. Daniela Ridolfi, Petrocchi's grandniece and current manager, describes the process as meditative, distinguishing it from the common mass-production of today's world.
During the days of the dolce vita, many a star passed through the Petrocchi studio and shoe models belonging to celebrities such as Robert De Niro and Marcello Mastroianni have been saved in the family business's personal archive, which has recently been categorized as a "Historical Archive of 20th Century Fashion" by the Italian ministry of Cultural Heritage.
Vicolo Sugarelli, 2 (Campo de' Fiori)
calzoleriapetrocchi.it/en/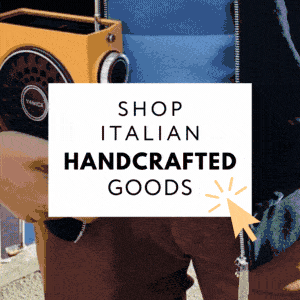 ---
Franchi Argentieri
This metalwork studio, run by Roberto and Claudio Franchi, two brothers and the children of the shop's founder, is based on the artisan workshops of Renaissance Rome. The Franchis are skilled in working with all dimensions, creating anything from gemmed rings to cupboards and devotional pieces. They are also restorers and receive commissions from museums and private collections. Their works are modern yet inspired by classical forms, paying tribute to the city itself and its rich history. They use stones such as profita, a pink marble recognizable for its use in many of the sculpted busts of ancient Rome.
Some of the shop's most noteworthy pieces are a fisherman's ring for Pope Benedict XVI, a traditional accessory worn by Popes since the 13th century and an Icona Acheropita (a triptych carried at the Vatican in Easter procession).
Via di Tor di Nona, 60 (Navona)
franchiargentieri.it
---
Vincenzo Piovano
Vincenzo Piovano began an engraving and shaping workshop in Rome in 1973 working with marble, ivory, gypsum and wood. Piovano works alongside his two daughters Alessandra and Michela, continuing to use traditional techniques and tools. Alessandra works specifically on mosaics and follows the methods of the ancients, meticulously hammering in individual tiles to create large-scale scenes. Michela specializes in gold plating and restoration. The family responds to private requests and provides restoration services for museums.
Via dell'Orso, 26 (Navona)
---
Dan Roma-Shirt Makers
Dan, short for Dario Manditori, grew up immersed in the garment business with a seamstress for a mother and a successful ecclesiastic tailor for a father. Having studied under his family and other top tailors, Dan eventually opened his own workshop in the 70s near Via Veneto, a hotspot for Rome's rich and famous at the time. His shirts were popular products indeed among this crowd and the shop soon became very successful.
Dan's shirts are custom-made and the client can choose the model, cuff-length and one of 800 different fabrics. He works with his children Barbara and Gianmarco and an additional expert staff. Dan's shirts are of the highest quality and the shop has received a number of prizes including the International Prize for Tourism and Art, Michelangelo's David, Le Fontane di Roma and the Cavaliere della Repubblica Italiana.
Via Francesco Crispi, 60 (Barberini)
danroma.com/en/
---
Bottega Mortet
These four artisans, Aurelio Mortet, Dante Mortet, Andrea Mortet and Paolo Pugelli, are chiselers and goldsmiths who continue a workshop that's been open since the 19th century. The founder was originally French and left his country to open a shop in Florence that was later relocated to Rome. His children and grandchildren continued in the field and are now considered some of Rome's top artisans. The workshop is located in Palazzo Scapucci and is based on traditional Renaissance artisan studios.
The four men work for important clients such as the Holy See and the Presidency of the Italian Republic. Much of their work is symbolic and ceremonial but maintains an elegance and playfulness.
Via dei Portoghesi, 18 (Navona)
bottegamortet.com