The top things to see & do in Rome
There are so many things to do in Rome that sometimes it gets overwhelming to decide on what to do. From visiting the Vatican Museums to going thrift shopping in Monti, we've got you covered with a selection of 39 incredible things to do in Rome.
RECOMMENDED:
Unmissable attractions in Rome
Where to go shopping in Rome
The Best Tours in Rome
The Best Local Experiences in Rome
1. Sample different artisanal foods with the locals at Mercato Testaccio
Mercato Testaccio is an in-door market where the foodies of Rome go to try some of the city's best street food. You can find anything from artisanal pizza, gelato, pasta, coffee, and cocktails. The atmosphere is relaxed and familiar, locals swarm the market around lunch time to catch up with friends, crack open a cold Peroni beer, and sample different delicacies.
---
2. Take a tour of some of Rome's finest street art in Ostiense
Just as Rome is known for its fine art, it is also known for its street art. If you're hungry for some cutting-age street art, take a trip to Ostiense, one of Rome's liveliest quarters, to tour local artists' innovative work. To spice things up even more, you can book a Street Art Vespa Tour, where you can hop on the back of a Vespa like a true Roman while being awed by fantastic street art.
---
3. Visit the Pantheon, the best preserved Roman building
Built in 125 AD under the reign of Emperor Hadrian, the Pantheon stands as an exceptional testament to ancient architecture, renowned for its remarkable preservation. Its grand dome, boasting a diameter of 142 feet, is the largest in the world. A visit to this iconic landmark is an absolute must when in Rome. Starting from July 1, 2023, a €5 entrance fee will be required to access the Pantheon.
Pantheon Audio Guide Tour and Ticket
---
4. Visit the grand palazzos of Rome
Rome's architecture is some of the world's best, and the best place to observe it is by visiting the grand palaces of Rome. Not only are they beautiful from the outside, many of them have incredible artwork on the inside, and whether it is a political headquarter, an embassy, or a galleria, they are sure to have a fascinating history.
Need some suggestions? Check out our article on the Must See palaces in Rome!
---
5. Visit Vatican Museums and Sistine Chapel
Established by Pope Julius II during the 16th century, the Vatican Museums boast an extensive and significant art collection that spans across 54 galleries, courtyards, and corridors. Within these remarkable spaces, you can marvel at thousands of ancient sculptures, admire works by renowned artist Raphael, and, undoubtedly, be captivated by Michelangelo's awe-inspiring frescoes in the Sistine Chapel.
---
6. Take a bike ride along the Ancient Appian Way
The ancient Appian Way was one of the most import roads for the Roman Empire. It is one of Rome's best preserved ancient sites, and walking on it will make you feel like apart of the time of emperors, gladiators, and saints! Want to know all of the captivating history of the Appian Way? Book a tour!
---
7. The Four Papal Basilicas In Rome
Rome is home of more than 400 Christian churches. Among these, the Four Major Papal Basilicas hold significant importance for traditional Jubilee pilgrimages and are highly recommended to visit. While these grand cathedrals are renowned as sacred sites, they also attract numerous tourists due to their rich history and exquisite artistic and architectural treasures from the Renaissance and Baroque periods. The Four Papal Basilicas in Rome are: St. Peter's Basilica, the Basilica of St. John Lateran, the Basilica of St. Paul Outside the Walls, and the Papal Basilica of St. Mary Major.
---
8. Take a day trip to Ponza Island
If you're travelling to Rome during the summer months, taking a day trip to Ponza Island is a necessity. There are ferries from Rome that take you to this small island that feels like a mediterranean secret. Come to enjoy the turquoise sea, the cliffs that jut out into the water, tropical vegetation, and complete relaxation. To make things easier, you can book a day trip that takes care of all the extra details for you!
---
9. Admire Bernini's masterpieces at Galleria Borghese
Galleria Borghese is located right by the Borghese Gardens and some of its collection highlights are sculptures of the great Gian Lorenzo Bernini, one of the world's master sculptors. These masterpieces are sure to inspire while touring the gallery and wandering through the gardens.
Want an official tour? You can book an exclusive tour of the Galleria Borghese here!
---
10. Experience a wine-tasting of the vast variety of Italian wines
Italy is known to produce some of the world's best wine: the beloved Chianti from Tuscany, the Nero d'Avola from Sicily, and more. So why not indulge in the ultimate wine tasting experience? Head to this charming enoteca near Campo de' Fiori and listen as the sommelier takes you on a journey around Italy and its wine production through the tastings of 6 premium Italian wines, salami, cured meats, cheeses, bread and olives.
---
11. Learn to make gelato in an authentic Roman gelateria
You cannot go to Rome and not try gelato -it would be a sin! But if you want to top that, you can learn how to make authentic gelato, and be fully immersed in the delectable tradition of Italian gelato. Gelato classes in a real, working gelateria are not hard to find. Book yours now!
---
12. Visit Villa Medici, the French Academy of Rome
Villa Medici is an elaborate villa at the edge of Rome's Borghese Gardens. The villa was once owned by the infamous Medici family, but now it is owned by the French state and acts as the French Academy of Rome. The villa is truly castle-like, with manicured gardens and elaborated adorned walls. It isn't hard to feel like royalty when walking the grounds of Villa Medici.
---
13. See the Colosseum
The Colosseum, an iconic symbol of Rome, stands as a testament to the grandeur of ancient Roman engineering. This colossal amphitheater, built over 2,000 years ago, once hosted thrilling gladiatorial battles and spectacular public spectacles. Today, it remains a majestic marvel, drawing millions of visitors who come to admire its architectural splendor and immerse themselves in its rich history. Stepping inside its weathered walls, you can almost feel the echoes of the past, envisioning the roaring crowds and the epic battles that once took place within.
---
14. Visit John Keats' and Percy Shelley's grave at Rome's Non-Catholic Cemetery
If you're a fan of poetry, visiting the grave sights of the Romantic poets is an absolute must. However, even if poetry isn't your thing, the protestant cemetery, where Shelley, Keats, Antonio Gramsci and more have been buried, is one of the most underrated and breathtaking places in Rome. Entrance fee is only a three-euro donation, and inside you will find lush greenery, wild daisies, and an overwhelming feeling of peace and silence.
---
15. Fall in love with the panoramic view of Rome at the top of Gianicolo Hill
Change things up and see the eternal city from above. From the top of Gianicolo Hill, you can see all of the major sites, including St. Peter's Basilica, the Vittoriano, the supreme court, and more from the edge of one of Rome's most scenic vistas. Feeling a bit hungry after the hike up? Don't worry. There are many trucks at the top that sell sandwiches, gelato, and prosecco if you need a snack, or even better, have a picnic with a magnificent view.
---
16. Grab an aperitivo where the locals do
Aperitivo is one of those things Italians do that makes you wonder why the rest of the world doesn't do it as well. Delicious food shared with friends amongst cocktails just makes sense, and Rome sure knows how to do it right. Don't miss having an amazing aperitivo while in Rome, it will be a tradition you'll want to bring home with you. Check out our favorite aperitivo spots in Rome!
---
17. Taste real Italian food (& learn to make it)
Not eating pizza in Italy must be close to blasphemy. A trip to Rome is incomplete without trying real Italian food, and lucky for you, Rome offers a plethora of different types. Whether you want a pizza or a carbonara or tiramisu, there are amazing restaurants and osterie for you to indulge in Italian traditions. And while you're at it, why don't you learn the secrets behind the best cuisine in the world with a cooking class?
Learn to make your own Italian food by booking a cooking class below!
---
18. Ride on the back of a Vespa
There's no better way to feel like a real Roman than by riding on the back of a Vespa. Why not see the Eternal City via Vespa with the wind in your hair? Booking a Vespa is easier (and more affordable) than you think, check out some options below:
---
19. Archaeological Park of Ostia antica
Instead of trekking down to Pompeii, why not explore Rome's very own ghost town? Ostia Antica reveals a fascinating glimpse into daily life during the height of the Roman Empire. Walking through its well-preserved ruins, you can imagine bustling streets, bustling markets, and vibrant social spaces. From the grand theater to the intricately decorated mosaics, every corner of Ostia Antica tells a story of Roman society.
Book a tour of Ostia Antica archeological park
---
20. Shop for fresh produce at the bustling market of Campo di Fiori
Campo de' Fiori is a bustling outdoor food market right across the bridge from the neighborhood of Trastevere. Here, you can find anything from fresh flowers, street food, homemade cheeses, local olive oils, and truffles. The main star of Campo di Fiori is the produce, displayed in endless rows of colorful fruits and vegetables. Whether your looking to sample fruit juices made right in front of you, grab some local vegetables to cook like the Romans, or just simply ogle at all of the beauty Italian land provides, Campo di Fiori is the place to do it.
Experience the flavors of Rome on a guided street food tour. Book a street food tour.
---
21. Thrift shop in Monti
Brooklyn is to New York as Monti is to Rome. Monti, just around the corner from the Colosseum, is one of the hippest quarters in Rome, with its cool bars, vegan restaurants, and local designers. What is truly the star of the show in Monti is its amazing thrift shopping. There is a multitude of different thrift stores in Monti that have one of a kind pieces, and the stores are a bunch of fun to sift through.
Here's a link to our Vintage Shop Guide to help:
---
22. Try Roman-Jewish cuisine in the Jewish Ghetto
You won't run out of things to do at the Jewish Ghetto: there is the Teatro Marcello (nicknamed the Jewish colosseum), The Great Synagogue of Rome, The Turtle Fountain, etc. But among these amazing sites, one thing that everyone must do in the Jewish Ghetto is eat. This section of Rome boasts its own unique cuisine, such as Carciofi alla Giuda (tendered and fried artichokes) and Concia (zucchini marinated in olive oil, white wine vinegar, and mint leaves). Don't miss the unique culinary and cultural experience the Jewish Ghetto has to offer.
---
23. Take a break from city-life by exploring Villa Doria Pamphili
Craving a break from the hustle of city life? Take a trip to Villa Pamphili to get your nature fix. It is the largest public park in Rome that features a 17th century villa with beautifully manicured gardens. The park includes different spots for bird-watching, jogging, soccer, picnicking, and more, so whenever the Roman sun inspires you to relax outside, head up here for the perfect day.
---
24. Go antiquing at Porta Portese
Porta Portese is a spectacle, to say the least. At the break of dawn, hundreds of street vendors line via Portuense and sell everything from vintage clothes, gadgets, food, and antiques. Romans and tourists alike flock to Porta Portese every Sunday morning to find something one of a kind to add to one of their collections. Looking for a unique memento of your time in Rome? Porta Portese is the place to find it.
---
25. People watch by relaxing on the Spanish Steps
The Spanish Steps is an obvious destination on the list of what to do while in Rome. However, to get the full experience of the Spanish Steps, you should find a comfy spot near the top, soak up the sun, and watch people from around the world flock to this gorgeous site. You can easily spend hours sitting on the steps, relaxing, people-watching, and feeling the vibrations of the energetic Via del Corso.
---
26. Go rafting on the Tiber River
Yes, you read that correctly: you can experience Rome like never before by rafting along the Tiber River! Get away from the hustle and bustle and see the Eternal City from the river. The route starts near Piazza del Popolo, then goes down the river, playing on some white water rapids. From Castel Sant'Angelo to the Tiberina Island, get ready to see Rome from a different perspective, away from the noise and traffic.
---
27. Unleash your creativity: discover the artistic delights of Rome
As a tourist or expat in Italy, particularly in Rome, you're not only treated to delectable cuisine, awe-inspiring vistas, and magnificent works of architecture and art, but also the chance to immerse yourself in the art of creating art. From engaging in pottery and mosaic workshops to exploring hidden artisan boutiques and participating in painting classes, there's an abundance of opportunities to indulge your artistic side. Uncover the finest arts and crafts classes and tours available in Rome, and embark on a journey of creativity and self-expression.
---
28. Grab a drink with a view in one of Rome's rooftops
There is something about a Roman night that is sensual and inviting. Take advantage of this unique essence by grabbing a refreshing cocktail at one of Rome's many rooftop bars. Sample expert mixology with a view of the city by moonlight — it'll be an unforgettable experience, I promise.
Here's a Rooftop Bar Guide to help you decide where to go:
---
29. Go to an AS Roma game at Stadio Olimpico
Want to feel like a real Roman local? Be sure to catch an AS Roma game at Stadio Olimpico, Rome's main soccer stadium. This is where you can fully experience Roman Passion. Most Italians support their soccer teams wholeheartedly, but some say that Romans do it best. Before you go, learn some Roman soccer chants so you can be apart of the energy!
---
30. See an Italian Opera at Teatro dell'Opera
Italy is recognized worldwide as home to some of the finest operas. Thus, it is necessary to see an opera in the country of some of the best! Rome's Teatro dell'Opera is an opera house that was originally opened in 1880, and hosts multiple shows monthly. Dress up and have a night of music and culture at the opera of your choice.
---
31. See three of Caravaggio's Masterpieces at San Luigi dei Francesi
The Church of San Luigi dei Francesi is a Roman Catholic church in Rome that is just a stone throw's away from the famous Piazza Navona. The church contains paintings by Caravaggio that depict scenes from the life of the biblical character of Matthew, that are sure to amaze anyone who comes to visit. Experience Caravaggio's chiaroscuro upclose for an unforgettable memory.
---
32. Take a romantic walk through Giardino degli Aranci, a park filled with aromatic orange trees
This enchanting orange garden is located on one of Rome's seven hills, Aventine Hill, which allows for an incredible view of the city. Be sure to take a trip to Giardino degli Aranci where you can breath in the aroma of bitter oranges, lazily stroll through lush green trees, and admire the view of the city at sunset to experience the romantic essense of Rome.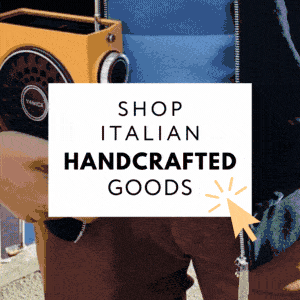 ---
33. Feel like you're in Roman Holiday by ogling at the Altare della Patria
You don't have to be Audrey Hepburn to have the perfect Roman Holiday. All you have to do is take in the grandeur of the Altare della Patria in the heart of Rome's Historic Centre. This giant, white monument was constructed in honor of the first king of unified Italy and ,any tourists nickname this monument "the wedding cake" due to its white tiers. Construction started in 1885 and was completed in 1935, a whole of fifty years, which comes as no surprise when standing in front of it. Seeing the monument for the first time is truly breathtaking (you might literally gasp) and is not to be missed when visiting Rome.
---
34. Listen to the street performers play while sitting on the steps at Piazza Trilussa
If you're looking for a night out without the headache of clubbing or the expense of cocktails, all you have to do is make your way to Piazza Trilussa in Trastevere. At night, musicians, magicians, and performers alike flock to Piazza Trilussa to perform for the locals sitting, chatting, and drinking on the fountain's steps. Gathering here is the perfect way to relax and be entertained without the expense of an elaborate night out. Plus, Trastevere is quite an international section of Rome (likely due to the American university located here) so you can easily meet people here from all around the world.
---
35. Visit the Roman Forum and travel back in time
Feel like you're traveling around ancient Rome by talking a walk through the Roman Forum. Beginning with the Altare della Patria and ending with the Colosseum, the Roman Forum is made up ancient ruins that were, at one time, market places, public meeting spaces, and more. From beginning to end, the walk through the Roman Forum is one of a kind, and will leave you feeling like you've traveled back in time.
Want to book a tour and learn the full history of the Roman Forum? Book through this link below:
---
36. See Beatrice Cenci at Palazzo Barberini
At one time, tourists would flock to see the painting of Beatrice Cenci painted by Guido Reni because of the brilliant artistry but also in part because of the scandalous tale of the Cenci family. Now, Reni's painting is not as sought after, but the haunting effects of the painting still stand. Make your way over to Palazzo Barberini, the former-palace-turned-art-gallery, to see Reni's painting of the haunting Cenci-stare, as well as other priceless art including Caravaggio paintings.  
---
37. Take a day trip to Tivoli
Tivoli, just a short (and ridiculously inexpensive) train ride away, is a a small town filled to the brim with incredible sites. Here you can find the Villa d'Este, a 16th Century Villa with Italian renaissance gardens, Villa Gregoriana, a vast garden with ruins and natural waterfalls, Hadrian's Villa, a 2nd century roman villa, and much more (all of which are UNESCO World Heritage sites).
---
38. Be astonished by the 2000 year old pyramid, the Pyramid of Cestius
Just next to the protestant cemetery is the Pyramid of Cestius, one of Rome's best-preserved ancient sites. The pyramid is awe-inspiring: it is huge, grandiose, and, ironically, surrounded by pure modernity – coffee shops, restaurants, and bakeries, to name a few examples. The pyramid was built in 12 BC, and still it stands in the heart of Testaccio, with modern Roman life pulses around it.
---
39. Visit Castel Sant'Angelo of Rome, the Mausoleum of Hadrian
Castel Sant'Angelo, a stunning cylindrical fortification on the banks of the Tiber River, was built by Emperor Hadrian in the 2nd century AD. Originally a mausoleum, it later served as a fortress and castle for the popes. With frescoed rooms, a medieval weaponry collection, and panoramic views of Rome and St. Peter's Basilica, it now functions as a museum. Don't miss the hidden passageway connecting it to the Vatican City. Stop by the charming café inside for snacks and drinks with a view.