Take advantage of the many opportunities available in Rome: painting, pottery, stained glass workshops and more
Being a tourist (or an expat) in a place like Italy and Rome offers not only great food, breathtaking views, and magnificent architectural and artistic masterpieces, but also the opportunity to experience the art of creating art: ceramics, mosaics, painting, and much more.
In this article, we have curated a selection of what we consider to be the best arts and crafts classes and tours offered in Rome, showcasing the city's cherished artisans and craftsmen.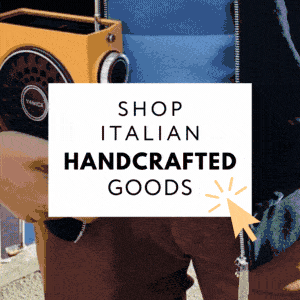 Artisans are true creators, constantly innovating and designing. They utilize their skills to produce high-quality products, and Rome offers an endless array of crafts to explore.
Through our Craft Matters project, a platform dedicated to showcasing local artisans along with their products and their stories, we have handpicked a variety of talented individuals. From vintage radio makers to ceramicists, clothing designers, and bag artisans, there is something for everyone. Take a look to get inspired!
On our marketplace www.romeing.it/shop, you can also book arts and crafts workshops for truly unforgettable experiences. Discover the art of mosaic-making, painting, pottery, or delve into the intricate world of stained-glass art. Additionally, we offer guided tours of the artisans' workshops in Monteverde, a tranquil and ancient neighborhood where the essence of Roman culture thrives within the hidden courtyards and gardens.
Immersing yourself in this world of craftsmanship, whether through a tour, a class, or by acquiring handmade products, is a wonderful way to embrace the local culture, connect with people, including the artisans themselves, and learn from their expertise. It allows you to bring home not only artifacts and cherished memories but also precious and unique knowledge that will stay with you.
---
Mosaic Class in Trastevere
The mosaic class is hosted by Nadia, an expert mosaic artist, in Trastevere. During this workshop you will learn how to make a mosaic and the various techniques used. This is a fun skill to learn, especially in Italy!
This workshop will last between 2 to 3 hours and is hosted every Monday and Wednesday at 3pm, and every Thursday-Sunday at 11am and 3pm. This workshop is tourist-friendly as the host, Nadia, speaks a moderate amount of English and fluent Italian.
---
Painting class near Piazza Navona
If you want to put your artistic skills to the test (or learn from experts), take Elena Sagresti's painting class. You don't need to have any prior experience with painting to take this class. Just come to relax, learn new techniques and meet new people.
During this workshop, you will be guided and taught the basic rules of painting. You will learn about primary, secondary and complementary colors, the rule of thirds to position your subjects well, composition and perspective. You will also get to work with acrylics and get experience using a brush and spatula.
This workshop is located near Piazza Navona at Art Gallery Roma and takes about 2 hours. Book a class for Tuesday, Thursday, Saturday or Sunday at 11am or 4:30pm.
This is the perfect opportunity for tourists, expats and for those who have an interest in art and painting. Sagresti can speak Italian, English, French and Spanish, creating a diverse and inclusive experience.
---
Pottery class in Monteverde
Want a hands-on experience? Take a beginners pottery class in Monteverde. In this workshop, you will learn to use raw clay, pottery wheel and glaze. This is a fun opportunity for you and your family because you get to be creative and make your piece entirely out of scratch.
Classes take place every Thursday from 10am to 12pm and Fridays from 10am to 12pm and 1pm to 3pm. The hosts can speak Italian, French and English, and have 30 years of experience, meaning you will be provided with the utmost knowledge and skillsets.
---
Stained glass workshop
If you prefer to make something that you can wear, such as jewelry, then the stained glass pendant-making workshop is perfect for you.
The class lasts around 2 to 3 hours and you will learn from a professional how to create a stained glass pendant. The class will host a small group of 1 to 2 people which ensures that you have a lot of one-on-one instruction.
There's a lot of time available to take a class as the workshop runs on Mondays, Thursdays, Fridays and Sundays from 11am to 4pm. The expert hosts speak Italian, English and French.
---
The Artisan Walking Tour of Rome's Monterverde
Discover local artisans with a private tour of hidden boutiques and unique design ateliers in Rome's green and quiet Monteverde neighborhood. Your guide Derrick Jones, a local designer, will take you through four locations and introduce you to four artisans: jewellers, potters, tailors, and mosaic artists. This tour is perfect for all lovers of art, craft and design, or simply fans of all things creative who seek authentic experiences when traveling.