Les Vignerons in Trastevere is a wine shop specialising in natural wines and artisanal beers from small vineyards and breweries. The shelves are packed from floor to ceiling with excellent labels at affordable prices.
There is an ample selection of local wines like those from Le Coste. Their farmer-style 'Litrozzo', which comes in litre volume bottles with quirky labels, is available in white or red for under €10. This rustic but pleasant and drinkable wine in large format bottles is made with blends of local grape varieties and the fermentation takes place naturally with native yeasts from the grape skins. The result is a clean, natural and accessible beverage.
There are complex wines, too, like those from Cantina Giardino (Campania), 'A Vita (Calabria) and those funky sought after bottles from Frank Cornelissen (Sicily). Of course, there are wines from the north, as well, with a heavy spotlight on Friuli.
Le Vignerons hosts regular wine and beer tastings in their shop. Stay up to date on their events via their Facebook group.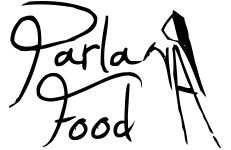 Les Vignerons
Via Mameli, 61 (Trastevere)
Mon- Sat 11am-9pm