Best Shops in Rome's Trastevere
Are you looking for independent shops and boutiques in Rome's Trastevere? Here is our selection.
Carlo Cecchini
Via della Lungaretta, 65
carlocecchini.com
Italy is renowned for many things: fine food, impressive history, and leather! Carlo Cecchini offers a fine selection of leather goods: bags, belts, shoes, and accessories. This is your one stop haunt for that finishing touch to your Italian ensemble.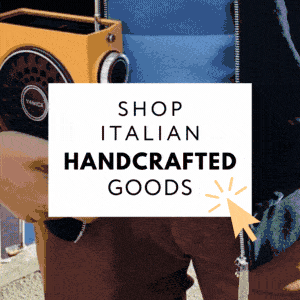 The Butcher
San Francesco Ripa, 16
The Butcher
Fine cut anyone? While the name might suggest a fine cut of meat, in this case, it's about clothing. This hip Trastevere boutique delivers quality male and female clothing. Don't miss the mighty fine selection of top-label shoes.
Elvis Lives
Via San Francesco a Ripa, 27
elvislives.it
Specialising in a range of international and national brand accessories including Maki sunglasses, Marshall headphones, and even Crosley record players, this uber-cool haunt is the place to grab a roll of film for your vintage polaroid or an impossibly hip pair of shades.
Twice Vintage
Via San Francesco Ripa, 7
twicevintage.com
The heyday of the 60s, 70s, and 80s is alive and kicking in this quirky vintage haunt, which specializes in vintage clothing, accessories, and relics. Find psychedelic-printed shirts alongside glamorous frocks, as you prepare yourself for a retro-inspired step back in time.
Contributors: Lachlan Probyn
Like this? Now read:
Where to drink and go out in Trastevere
The Ultimate Guide to Trastevere Neighbourhood